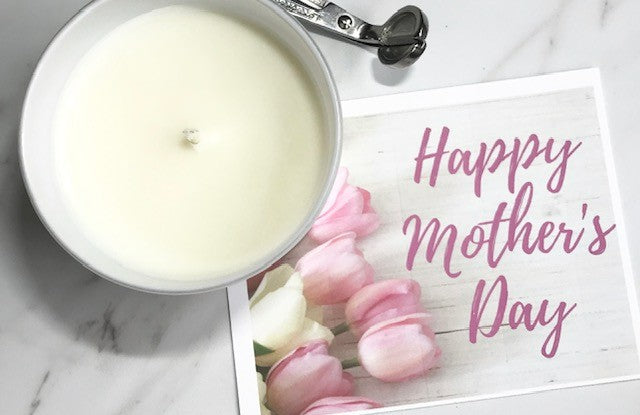 Mother's Day Gift Giving Guide 2022
Mother's Day is right around the corner.  I have created a gift guide from some of the best shops to consider for your gift giving needs for Mother's Day.  These artisans are local businesses with brick-and-mortar stores or website. This list has the ability to put a smile on her face and a warmth in her heart. 
This Mother's Day gift giving guide has a mix of creations and products to help give you ideas that might be perfect for your Mom, special someone or the maternal figure in your life. 
Natey & Bode 
Based in Babylon, NY, owner Ryan Gold offers a treasure trove of personalized items.  If you have a travel bug on your gift giving needs list, she offers beautiful passport covers and travel tags for suitcases that can be customized at the request of the purchaser.
To keep things organized she has the family birthday and celebration sign.  It will help you keep things more organized. If your Mom is a true Julia Child in the kitchen, Natey & Bode has different custom options for her culinary skills.  The custom engraved recipe board is a great gift idea..  These few examples are just some of the wonderful gifts she has to offer.  To explore more customized creations, check out their website at: https://www.nateyandbode.com
Alegna Soap
Angela Carillo is the founder of Alegna Soap.  Her handcrafted bath and body products are locally made in Bethpage, New York.  Angela's soap making journey began as a hobby.  She started to create body products by mixing and blending ingredients, scents and colors which became a passion for her.  She decided to take her hobby to the next level in 2010. 
Alegna Soaps uses organic olive oil, coconut oil, palm oil, shea butter and essential oils. She blends her soaps are with fragrance notes of floral, citrus and earthy tones in beautiful colors. They leave your skin feeling clean and smooth.  Her activated charcoal soap bar helps clear out the oils and debris that lie on the surface of the skin.  Besides her handcrafted soaps you can also find lip balms, personnel scented oils and home fragrance sprays.  
If your Mom is one who tends to enjoy long baths, spa treatments or understands the importance of skin care as a whole, Alegna Soaps is a great gift giving option.  To learn more about Alegna Soap products visit her website at: https://alegnasoap.com
Pagio Jewelry Designs 
Pagio Jewelry Designs is an independent jewelry design company based in New York, led by professional artist and jewelry designer Paola Giordano.  Paola's jewelry pieces are for the discerning women who are looking for originality, uniqueness, solid craftsmanship and a substantial piece of statement jewelry. 
Paola designs and fabricates all of her work independently..  She utilizes unique, unusual and oftentimes unduplicated semi-precious stones and combines them with various precious metals.  Each resulting in bold, one of a kind statement pieces of jewelry.  Perfect for any gift giving that you might have no matter the time of year. 
Pagio Jewelry Designs will be opening a contemporary craft gallery in Oyster Bay, NY.  The gallery will mainly carry the Pagio Jewelry Designs line and the work of other fine artists.  The gallery is slated to open in late April 2022.  The new brick and mortar location will be located at 10 Spring Street in Oyster Bay, NY.  Explore the wonderful designs of Paola via: https://www.pagio.biz
NOBODO
NOBODO is all about body sprays and deodorants.  Founder, Ilene Sharinn wanted to find balance between the need of having strong deodorizing options without all the chemicals.  The variety of products she has created are all handmade.  Her products are made with natural and organic ingredients. She uses ingrediants that includes aloe, jojoba oil and essential oils.
The HBC sprays mists are such an great gift giving idea and used for a wide range of odor causing issues.  You can use the perfume mists on your body after showers, baths and inside your shoes.  The sprays can be used for spraying your couch, soft fabrics, curtains, carpets and garbage bins. The sprays are availabe in a roll on which is perfect take with you anywhere.
Ilene has the No-Pew organic odor eliminator and No-Mos bug repellent spray.  Explore the different options that NOBODO has to offer here: https://www.nobodoinc.com/ 

THE BOUTIQUE
If your gift giving needs includes a fashionista, The Boutique in Babylon Village, NY is my personal favorite.  Owner Theresa Ribarich carefully curates pieces that can catch an eye from across the room.  Theresa's taste in clothing and style is unparalleled with each of her collections having their own beat and vibe.  She specializes in one of a kind pieces, vintage apparel, jewelry, handbags and accessories. Visit her brick and mortar location at 41 E Main Street in Babylon.  
HITCH HANDMADE MARKET
Looking for a wonderful place to browse to see what might grace her desk or the bookshelves that she places her words of wisdom?  Mothers like small tokens to remind her how much she is cared for by those she loves.  Hitch Handmade Market offers artists collections that could allow you to express your affections for her in ways of grace, humor and admiration.  This brick and mortar sources goods from local makers and artists with a wide variety of gifts to choose from. To find out more about Hitch and see what they have on hand, browse their shelves in person or consider visiting their website as an alternative at: https://www.hitchlongisland.com
If you are more of the traditional Mothers Day floral gift giver, consider pairing your bouquet with one of my beautifully scented soy candles.  My company, Great South Bay Candles creates scented candles and candle melts in a variety of fragrances including florals, clean and fresh, sweet and woody scents.  Ee don't have a brick and mortar store.  You can find us online or in several retail locations throughout Long Island, New York.
Depending on what your Mom enjoys, gathering a basket of goodies from one of these NY based companies might be the best way to express your affection towards her.