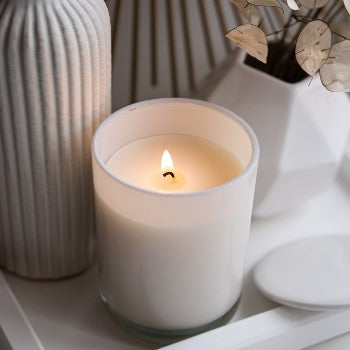 Self-care is important for maintaining both your physical and mental health.  It helps you find a balance between work, family, health and life in general.  Much like flowers blooming in the Spring, gives us hope of a new dawn, new awakenings and a sense of seeing the horizon from a new angle.  For myself, the art of candle making is a sense of self-care that makes me happy, relaxed and refreshed. 
What is Self-Care?
Self-care is the act of caring for one's self via ideas, actions, movements, or a combination of all.  It is making oneself happy for the sake of happiness.  
It can be something as little as taking a short walk, sleeping, reading your favorite book or spending a day at the spa with the girls.  With everything that has been happening around us self-care is becoming a top trend for Spring 2022.
Why is Self Care Important?
The benefits of self-care can improve physical, emotional health and overall well being.  Research suggests personnel care promotes positive health outcomes such as fostering resilience, becoming better equipped to manage stress, anxiety and living longer. It can also boost one's self esteem. The regular practice of self-care can lead to the protection of one's mental health.  And finally, the benefits lead to better, healthier relationships with those you are closest to. 
5 Spring Inspired Personal Care Ideas
Great South Bay Candles has the advantage of being on Long Island, so we see an array of Mother Nature ideas for our Spring self-care routine. Let's begin with getting our hands a bit dirty.
Idea 1: Try Out Your Green Thumb
Gardening can be such a great way to embrace self care while enjoying the beautiful outdoors.  This could be growing flowers in a backyard or on the patio of a 3rd floor apartment or condo being your mini refugee.  This garden could be as big or small as you would like.  Digging in the soil brings a sense of calm into our minds that allows us to reconnect with Mother Nature.  
A beautiful Great South Bay Candle scent that would help keep the garden scents floating throughout the rooms of your home would be the Peony Blossom candle.  Our Peony Blossom is a luscious floral fragrance that is fresh, sweet and romantic much like a Spring evening.  
Idea 2:  Talking Walks 
Another outdoor activity that helps with self-care is taking walks which gives you a great opportunity to enjoy the outdoors, unwind and exercise all at the same time.  Walking regularly can lower blood pressure, reduce stress, improve sleep, energize you and lose weight.  
On those rainy days where outdoor activities are not possible, bring the outdoors inside with our Fire Island candle.  This refreshing fragrance has sweet citrus notes combined with lavender, rose, bergamot with bottom woody notes.  
Idea 3:  Add Flowers To Your Most Frequented Rooms
Add some small vases in the rooms that your home has the most amount of interactions in.  The scents of Spring flowers bring lovely notes of scents from room to room on a light breeze.  The flowers could be the $10 bouquets from the grocer's or local florist broken down into a few small vases. 
Our Lovely Lavender candle brings a smoothing and tranquil atmosphere within any room.  The aroma of the freshly picked garden lavender is the perfect aromatherapy candle to accompany you during a nightly bath or right before turning in for the day. 
Idea 4: Embrace the Local Produce
Plan your Spring meals around what is being harvested from local farms.  The veggies and fruits add color to your plate, nutrients into your body and a sense of supporting local shops or farms with your patronage.  Sometimes self-care can be as simple as eating things that make you happy, keep you healthy and give you a sense of community with each bite.  
Our Lemon Verbena is a beautiful citrus blend of lemon, lime, grapefruit and lavender.  The candle is also combined with geranium rose and lemongrass for a more rounded experience as it burns.  This candle is ideal to burn in kitchens, dining rooms and bathrooms. 
Idea 5: Spring Cleaning
Decluttering your closet as Spring comes into focus is one of my favorite things to do.  Remove your Spring clothes from last year and try them on.  Keep what fits, makes your heart happy or has sentimental value.  Find local charities or programs that could take the clothing that will no longer be part of your wardrobe.  Do this process for all family members by taking each room one by one to declutter and re-purpose. 
While doing your Spring cleaning, consider burning the Basil Sage Mint candle from us.  The aroma from this candle will transform your surroundings into a garden sanctuary as you clean your home.  This energizing herbal fragrance from the garden has notes of fresh cut basil, sage and mint that may inspire your cleaning.  The light and refreshing aroma will help you relax as you take the time to reflect on all that progress you just did. 
Taking time for yourself is so important and we hope that these 5 simple self-care ideas for Spring will inspire you.